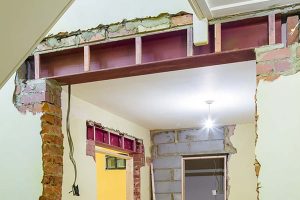 Have you been thinking about open plan living or just a general reconfiguration of your home? Then why not think about knocking down or moving walls to make the most out of the space?
You don't always need an extension to create open plan living when you can simply remove a wall, install steelwork and bring two rooms together to create one larger more functional room.
Why not give us a call on 01202 737 858 for free easy advice so that we can guide you on the possibilities.
Contact us now for a free, no obligation quote!