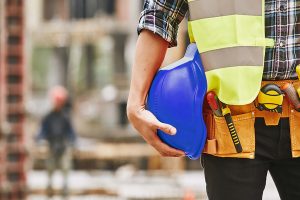 The well structured nature of our company enables us to reduce the disorganisation and delays typically associated with traditional contractors and provide a revolutionary approach to building services.
Our reliable, vetted tradespeople are backed by a wealth of experience and a large, highly organised office team. Each project undertaken regardless of size is managed in-house, allowing us to directly book and coordinate all services and materials. But more importantly, this means we have complete control of our contractors so that when we start the job we are there until its completion, ensuring the process is not disrupted by unnecessary delays.
We pride ourselves on communication so you will always find quotation preparation, the sending and booking of surveyors, and progress updates are efficiently and effectively handled by our friendly and responsive office. While work carried out will always be by one of our own highly-trained, professional and reliable tradespeople. Customers are therefore guaranteed peace of mind, responsive and helpful communication combined with exceptionally high standards of work across a diverse and expansive range of trades.
No job is too big or too small, so get in touch today !
We are proud to be registered FENSA approved installers and are backed by a variety of other industry standards and accreditations. We also welcome prospective customers to browse our Checkatrade reviews, where hundreds of customers share their fantastic experiences with Wessex Building Contractors.
If you would like your free quotation or any advice from one of the team, please feel free to call Wessex Building Contractors 01202 737 858.