That Is The Question!
Nowadays, more and more people are opting for modifications to their homes that allow for a larger living space. Whether that's knocking down walls to transform two rooms into one, removing chimneys and pillars to create more space, or building an extension, larger living spaces are more popular than ever.
The most popular choice by far is creating a whole new extension to your home. Extensions are often considered time consuming and a big commitment, but customers are consistently delighted with the results! So why should you consider getting an extension?
Why An Extension?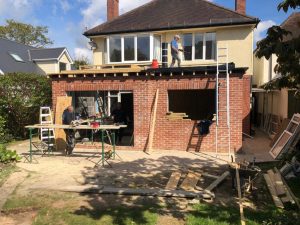 1. More Space
This one is a given – but it's not just a little more space, like removing a pillar or chimney. It's a lot more space! Think of what you and your family could do with all that room! A popular extension choice is to elongate the kitchen – giving you extra space for new appliances, a built in breakfast nook or dining table!
2. A New Room
Extensions don't have to be an extended version of an existing room; you could purpose build your own new study, or perhaps a guest bedroom? Need another bathroom downstairs- hey presto! And in this uncertain time of lockdowns, why not consider an extension to pursue your hobby; a new room could become an art studio, VR gaming room or a little library.
3. Air Bnb
Air Bnb has become insanely popular over the last few years, and whereas right now might not be the best time to stay away from home, creating an extension to allow for a guest room could be a lucrative future investment. Consider French doors opening onto your garden/patio space, and installing an ensuite for a fabulous guest experience.
4. Storage
Most of us have too much stuff for our homes – and an extension solves that! Imagine all the room! A handy place to store bicycles, garden items, books, you name it – an extension can really open up the rest of your house, now that you have a place to store your larger and bulkier items!
5. Value
When it finally comes time to sell your house, extensions add a huge amount of value to your asking price. Adding an extra bedroom can add value of up to £20,000 to a house, and an extra bathroom, utility room or study are all lucrative additions to your home, and very attractive to potential buyers.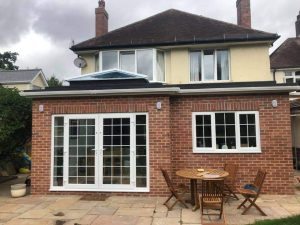 If you're thinking about creating an extension, get in touch with Wessex Building Contractors today for a free, no obligation quote!