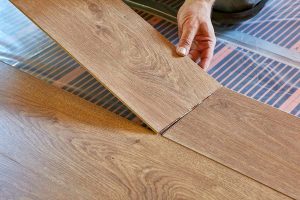 Here at Wessex Building Contractors, our teams can help you with a wide range of flooring services and products.
We know that when changing your flooring, the key is as much in the preparation as it is in the fitting of the top cover. We can guide you through the process to ensure that you get the highest quality finish possible. Whether it's carpet, tiling, laminate, Lino solid wood or a luxury vinyl, we have it covered (literally!)
Whether you have structural repairing needs regarding your flooring, or whether you would like entirely new flooring installed, Wessex Building Contractors can help. There are many types of  materials available; those naturally sourced such as wood and stone to the classic tiles or parquet floor. We have a team of experts available to help with all your needs. Please contact us for a free no obligation quotation.
Our dedicated team will ensure to carry out the work to the highest standards, and leave your site clean, tidy and as good as new! You can rely on Wessex Building Contractors to create beautiful and functional flooring, in your choice of material.
Contact us now for a free, no obligation quote or check out our Checkatrade reviews!